Our Firmographics
Use our know-how for the cosmetics business in the state of diversifying.
We bring forth a formulation utilizing the raw material performance which can be realized only by the raw material manufacturer group, and a high functional recipe that luxuriously mixes excellent raw materials.
We provide unique products which are in the form of stable emulsification and solubilization, based on our great store of knowledge and technology regarding emulsification and solubilization.
It is our optimal combination of unique surfactants and fatty acids realizing excellent foaming and finish of washing.
We also develop new products that actively incorporate new functional raw materials.
We promise to develop industry-leading differentiated products alongside with the background of raw material development capabilities.
When commercializing products, we carefully confirm the trademarks and patents of other companies.
R&D system
We will develop and propose cosmetics backed by data by utilizing the new materials and highly functional raw materials of the NOF Group.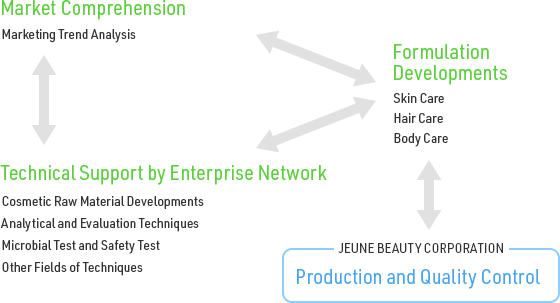 Check List for Cosmetic Products Development
Function: data acquisition using various functional evaluation devices
Stability: stability test in a variety of conditions.
Endurance: antiseptic check by challenge test.
Safety: various data acquisition.
Check for intellectual property right: confirmation of trademarks and patents of other companies.
Production Management System
We maintain the quality and safety of our products by thoroughly controlling the quality of our products, from the arrival of raw materials and sub materials to the shipment of our finished products.
Facility Description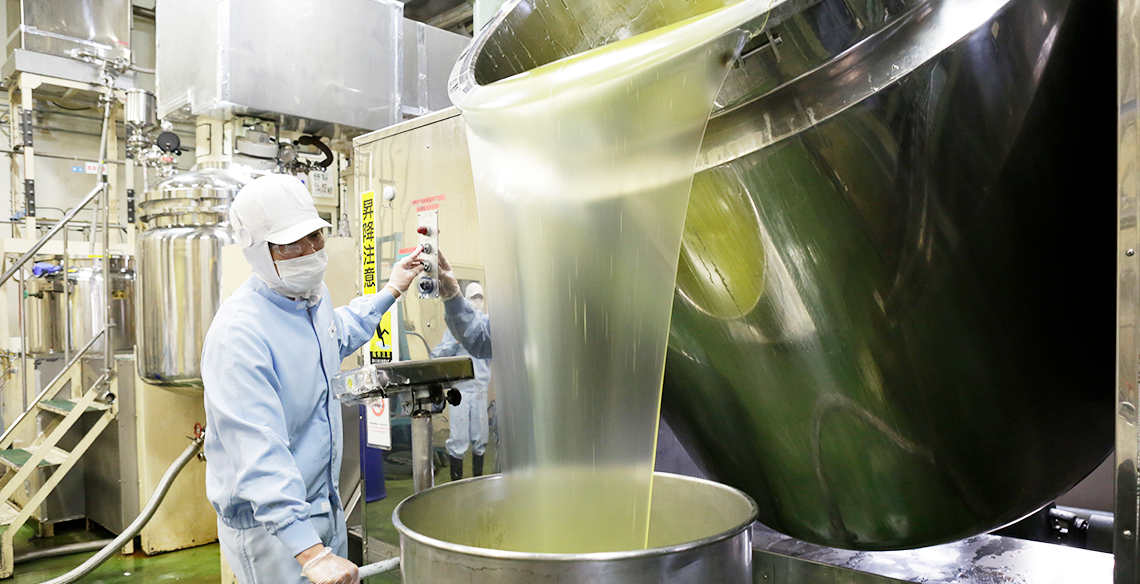 Mixing Facilities
| | |
| --- | --- |
| 20㎥, 10㎥, and 5㎥ Open System Mixer | One each |
| 2㎥ Open System Mixer | 2 Units |
| 10㎥ Open System Emulsifier | 1 Unit |
| | |
| --- | --- |
| 450L and 1000L Vacuum Emulsifier | One each |
| 1300L Vacuum Emulsifier | 2 Units |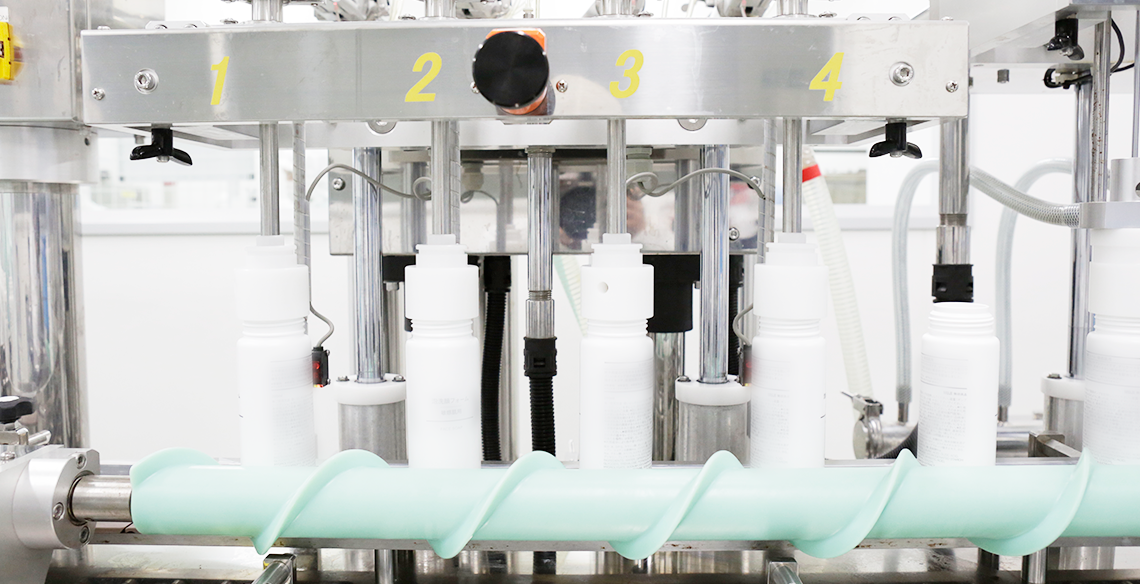 Filling Facilities
illing Line Total number of lines 15
| | |
| --- | --- |
| Automatic Filling Machine | 5 Units |
| Manual Filling Machine | 5 Units |
| Pouch Automatic Filling Machine | 2 Units |
| Tube Filling Machine (Heat Sealing System) | 2 Units |
| | |
| --- | --- |
| Tube Filling Machine (Hot Air System) | 2 Units |
| Jar Filling Machine | 1 Units |
| Pillow Packaging Machine | 1 Units |
| Etc. | |